Chris Cowcher, Plunkett's Head of Policy & Communications, outlines our approach to advocacy work
Plunkett Foundation, as a membership body, represents the interests of our membership and the wider community business sector through our policy and advocacy work. This includes responding to consultations, submitting evidence to committees and directly engaging with stakeholders and other sector-related bodies. At all times Plunkett shall seek to represent the views of the majority, which is why contributing to our research, surveys, events and social media discussions is so important. The information gathered here helps to inform our position in respect of decisions and actions affecting the sector.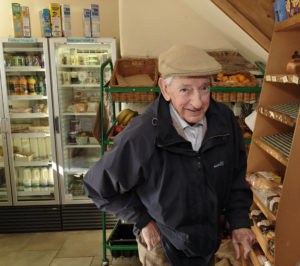 In our representative work, Plunkett, shall on occasion directly negotiate with another organisation on behalf of members. We do this to seek improved services, or better deals for our membership. Where Plunkett Foundation has entered negotiations with another organisation we shall endeavour to keep the membership up to date and may, where it is appropriate to do so, share any terms and conditions that are being discussed by sending an email direct to members. We ask that members treat information they receive from Plunkett about our advocacy work as confidential, and have set this out in the disclaimer at the bottom of our emails. The disclaimer reads "This transmission is confidential and intended solely for the person or organisation to whom it is addressed. It may contain privileged information. If you are not the intended recipient, you should not copy, distribute or take any action in reliance on it." Sharing information publicly, ahead of a negotiation being concluded, can weaken our representative position.
Of course we understand that there is a desire to represent the interests of your own individual businesses and, at times, this will require you sharing information with other organisations, local politicians or the media. Mutual support is a key component of our movement and Plunkett Foundation fully supports this ethos at the core of our work. However, information that has been shared by Plunkett Foundation staff as part of a negotiated process should fall outside of what is acceptable to share with others', unless they are also Plunkett Foundation members.
Plunkett Foundation will include instruction as to when information can be shared more publicly, it is a part of the representative process we enjoy most. Being able to inform the wider community business sector of benefits that have been secured for our membership following a direct engagement with another body is a very fulfilling activity.
Should you wish to know more about our representation or advocacy activity on behalf of members please contact Claire or Laura, or Chris and Gina from a wider policy perspective.