RURAL locations lacking facilities such as pubs, restaurants and shops – including those unable to re-open safely after 4th July – could see a negative shift in residents' general wellbeing, according to a report from national charity the Plunkett Foundation and the Co-op.
The new 'Ripple Effect' report identifies that remote and rural areas able to maintain their social spaces, by taking them under community-ownership, experience improved interaction between residents, increased positivity and better engagement across a community.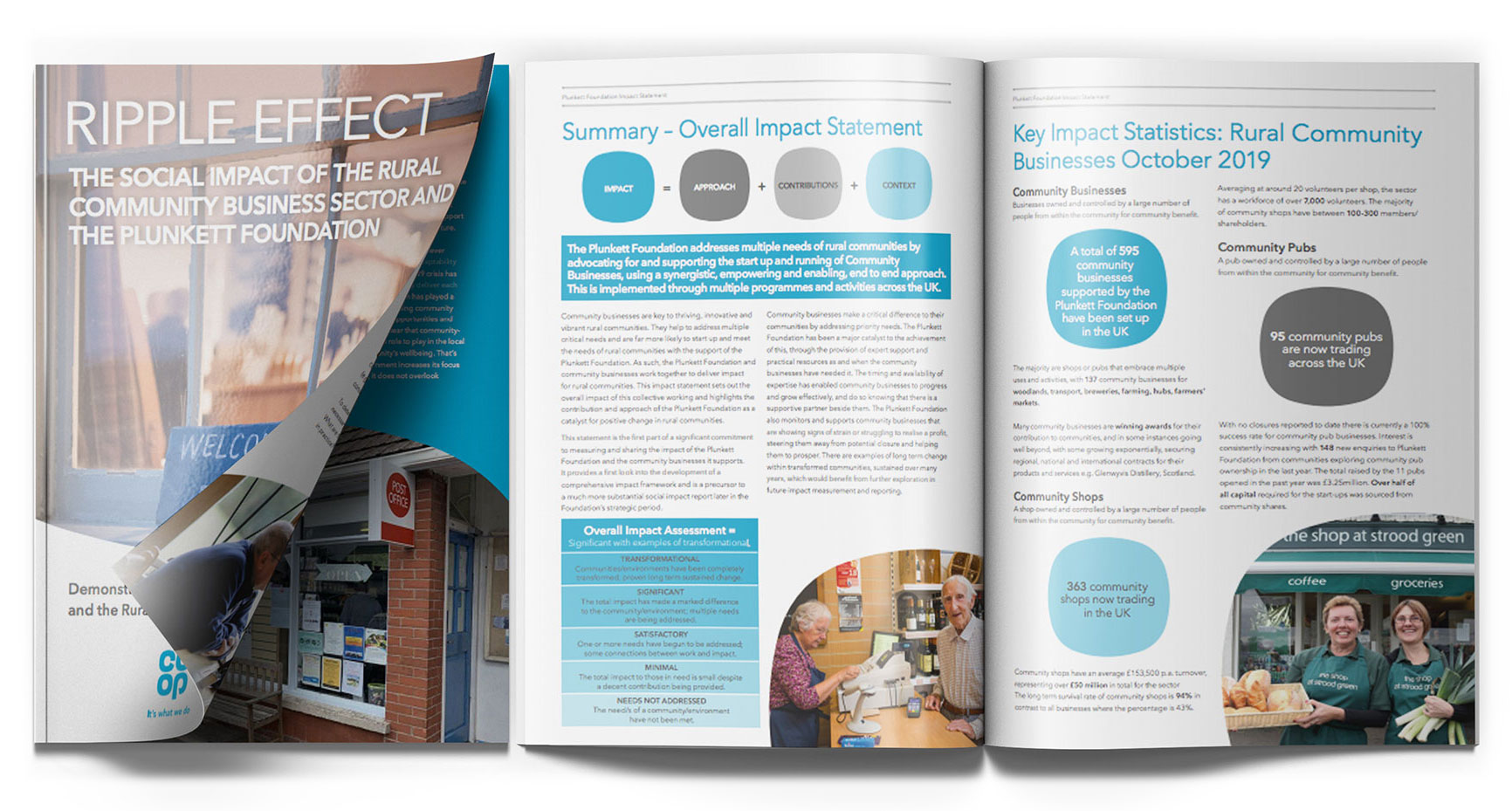 The charity's data also suggests that, as well as having a positive effect on wellbeing, these business models could be amongst the most resilient. 67 per cent of community pubs supported by the Plunkett Foundation continued to trade in some capacity throughout May and June, in spite of the pandemic, compared to just 28 per cent from the wider pub industry.
The Plunkett Foundation helps rural communities tackle challenges such as social isolation, employment and poverty by supporting enterprises – including shops and pubs – that are owned and run democratically by members of the community. The Ripple Effect report shows that, as well as maintaining a valuable asset or service, these shared ventures can help address inequality, loneliness, wellbeing, connectivity, work and training.
James Alcock, Plunkett's chief executive, said: "Keeping people connected is a crucial element to maintaining good mental wellbeing in rural areas, where challenges such as unemployment and deprivation are very real.
"Community owned and run businesses have shown themselves to be innovative and adaptable during the Covid-19 crisis – involving many people across diverse communities. As the UK heads into an uncertain economic future, our report shows that their role to provide employment, training, contributing to an equal society and keeping people connected is needed now more than ever."
On the findings, Co-op CEO Steve Murrells said: "Cooperative business models have been successful for hundreds of years. Community owned businesses have a critical role to play in their local economy and a community's wellbeing – we urge the government not to overlook their potential as they seek to rebuild the UK post COVID, especially in more remote areas."