Claire Spendley, Head of Community business sets out the vision for Plunkett's training hub in 2023
following support from the Royal Warrant Holders Association
We were delighted to learn that we had begun the year on a high note, having received a charity grant from the Royal Warrant Holders Association to help support the continued operation of a training hub that offers a mix of free and subsidised training for community businesses such as shops, cafes, bakeries, libraries, post offices, and pubs – any business that the community truly values and can help it address issues of isolation, loneliness, work, training, and volunteering.
We'd like to say thanks to Chris and the team at McFarlane Teflar Ltd, who maintain and service commercial kitchens, for nominating us for this grant. They were awarded an Ecovardis Silver Award for sustainability in recognition of the company's ESG credentials in 2021. They have been generously supplying equipment and offering repair services to community businesses – for example, two MCFT engineers helped Bampton Valley Community Pub install three new fans for a bottle cooler. The team also donated a new kitchen to the Plough at Longparish, another community pub supported by Plunkett.
Plunkett is the only organisation offering a comprehensive service of advice and support to community-owned businesses in all 4 nations. A key part of our service is the provision of advice, training and workshops. In 2022 my colleagues and I trained over 800 individuals through live, in-person, and online activities. Every month, we also organised a Community Business Forum event. Each of these hour-long, online workshops covered a different subject area and included of a discussion that lasted 30 to 40 minutes, followed by questions and sharing. Christmas! Boosting Festive Sales and Footfall, Holding a Successful Annual General Meeting, and Plastic Free Refill Shopping were some of the highlights from our 2022 agenda.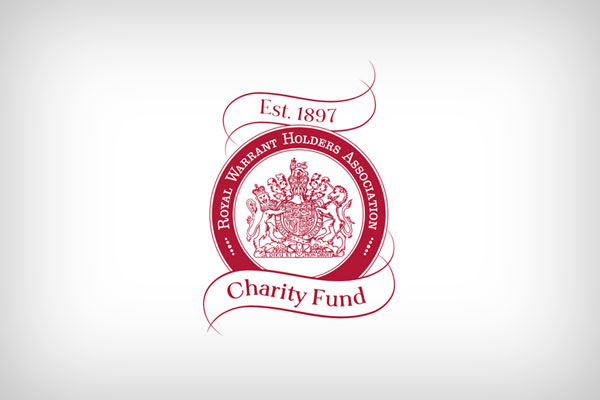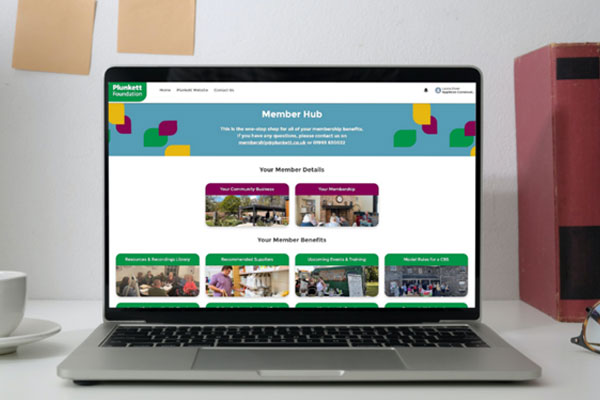 Our Community Business Forum sessions were particularly popular for the diverse range of topics covered and because the groups were small and informal, participants felt comfortable sharing their experiences and knowledge with others. 100% of respondents we surveyed in 2022, who received business advice and support, would recommend Plunkett to other communities interested in community ownership.
Although I've always found the training to be especially gratifying, it's always lovely to hear from participants who had a positive experience. For instance, a representative of a shop project commented "We really benefitted from attending the training that Plunkett ran. Not only did we learn so much about the importance of good governance for our organisation, we made contact with other like-minded community businesses. We have stayed in touch with these groups following the session too – comparing notes on how to put what we learned in to action."
Another pub volunteer commented: "Plunkett's advisors gave us expert knowledge which was very much appreciated"
Other comments include: "Helpful, friendly and responsive office team, who also have a broad range of knowledge". "The request for support" process is straightforward and Plunkett is quick to respond.
"We were grateful for their help mapping out next steps – giving us vital information about the legal structure and giving us a health check"
This year, our ambition is even greater – we have been working hard to bring together all our resources under one roof – the wealth of practical advice that we have compiled over the years, as well as workshops, seminars, networking opportunities and our own series of invaluable business training webinars into one essential training directory.
This "new look" Training Hub will now offer businesses a searchable library of core resources including:
An online library of free video training and webinars for Plunkett members, covering a range of vital issues for community businesses such as: engaging your community, keeping your community business profitable, recruiting, training and retaining volunteers.
Access to bespoke resources, templates and advisory notes as well as in-house training, study visits and networking events.
Dedicated professional assistance and guidance to help community businesses improve their financial viability and support them during the cost-of-living issue.
In addition, we have developed three distinct programmes that make up the "event-based" component of the Training Hub, each of which is designed to promote engagement with Plunkett's strategic priorities and issues of current concern to local businesses. These include a central community business training library, a programme of event-based training and face to face workshops and an annual conference.
Plunkett's expertise is rooted in bringing together people and organisations who share the same goals in order to develop initiatives that will improve communities as places to live. We appreciate the benefits of collaborative learning, exchanging knowledge and experience, and joining a movement of community businesses that are committed to creating innovative, impactful and inclusive spaces UK wide.
For more information about how MCFT works with the Plunkett Foundation to support community projects across the country go to: www.mcft.com/esg