Scottish Community Pub Partnership continues to safeguard pubs across Scotland through community-ownership.
A new six-month project led by Plunkett Foundation and partners Community Shares Scotland and Co-operative Development Scotland in collaboration with the Scottish Government's Scottish Rural Network Unit will assist more pubs in Scotland to become community-owned, as well as support those already trading.
A previous round of funding, delivered between January and June 2022, provided free advice and support to 23 pre-trading community groups and four existing community pubs. Four community pubs were supported to open their doors in this period in Scotland.
As well as providing a place to eat and drink, community pubs bring people together. They offer employment, training, and volunteer opportunities, as well as providing essential services, such as a post office, shop, or library. Under community-ownership they become 'More than a Pub' and address a wide range of issues affecting today's society, including isolation and loneliness, mental health and wellbeing, access to work experience and development.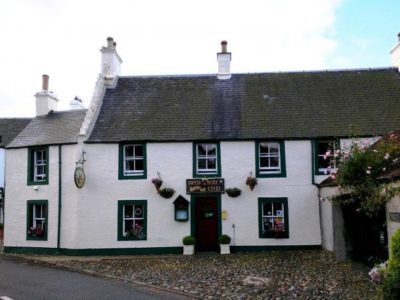 The latest round of funded support will enable The Plunkett Foundation, in partnership with Co-operative Development Scotland and Community Shares Scotland, to continue to work with community owned pubs in Scotland and meet the needs of rural communities. There will be a particular focus on how community owned pubs can tackle issues of food poverty and contribute to environmental sustainability. The network will be offered a series of free networking and training events as well as free expert advice from specialist Plunkett advisers.
The Red Lion Inn in Culross, which opened its doors to its community this summer and recently hosted a visit for network members, said of the support received during the first round of Scottish Government funding "The Plunkett Foundation gave us a better understanding of the business as a whole as well as access to valuable advice, whenever we needed it".
Claire Spendley, Head of Community Business at Plunkett Foundation, said: "We're delighted to continue our dedicated programme of support for community pubs in Scotland, thanks to this generous funding. We've seen a growing pipeline and four new pubs come into community ownership in Scotland in 2022, bringing a range of benefits for rural communities across Scotland. Ranging from creating new jobs and training to running a host of community-centred activities including music sessions, creative writing workshops and forestry activities, these opportunities help to boost the health and wellbeing of local people. At a time when communities across the UK are struggling with the increased costs of living, community businesses can be agile, inclusive and a lifeline for local residents."
Head of Co-operative Development Scotland, Clare Alexander, said: "Community ownership is now more popular than ever, having proven to be more resilient than traditional business models at a time when towns and villages grapple with the combined effects of the spiralling costs of living and of doing business, as well as the ongoing effects of the pandemic. Pubs are important spaces in this context, helping to bring communities together in ways that tackle food poverty, provide connectedness in an increasingly isolated world and become a hub for activities that boost collective wellbeing and mental health. It's great to see this initiative continuing into 2023, when I'm sure it will help enhance quality of life for even more Scottish communities."
Morven Lyon, Community Shares Scotland Programme Manager, said: "Having recently supported community-owned pubs the Old Forge and Anchor Tavern with successful share offers, Community Shares Scotland is very pleased to see the continuation of the Scottish community pubs network. It offers a huge opportunity to create more multi-service, multi-benefit community owned hubs right across Scotland. With pressing issues such as the cost of living crisis and the transition to net zero, it's important to see further support for community-owned businesses."
Groups can find out about the support available by contacting Plunkett's Community Business Team on 01993 630022 or emailing info@plunkett.co.uk.
Come to our Webinar in December
We are running a free webinar on the 9th of December looking at "The road to zero carbon: your community pub addressing climate change". More details and the link to register can be found here.