Community businesses have been supporting the people that rely on them in a variety of ways since Covid-19 hit. Here is the story of one community shop which – in the face of the national crisis – as been able to give back to the local community by donating £9,000 to the local school, church and village hall.
"This is what we always hoped to be able to do when we set the shop up."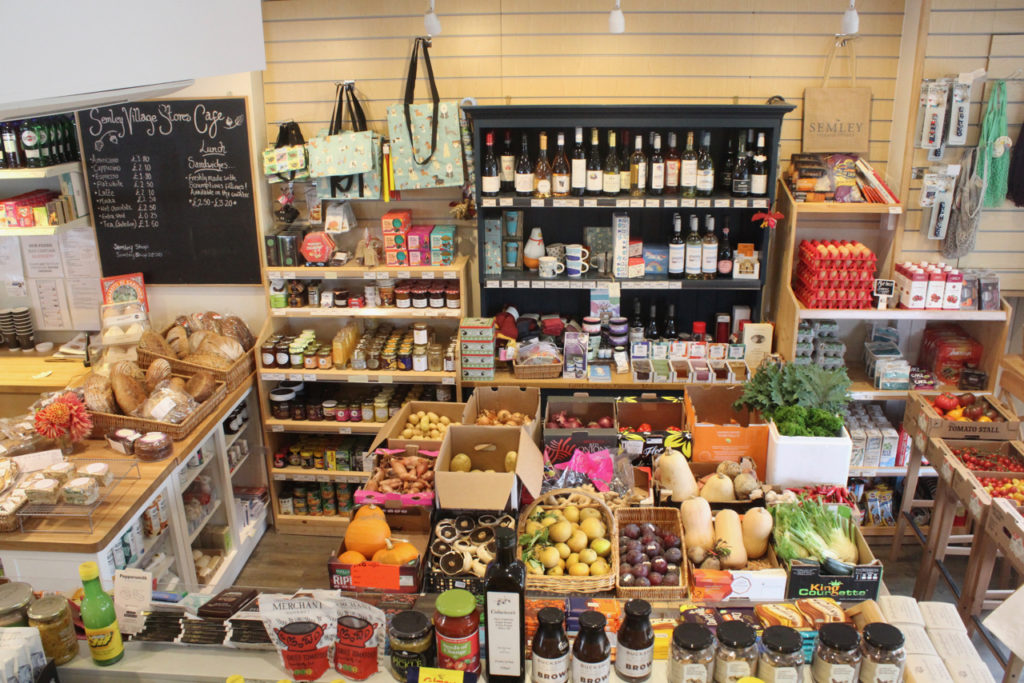 The Covid-19 lockdown has been boom time for Semley Village Stores, so much so that it has been able to give £9,000 of surplus funds back to community projects this month.
In March 'socially distanced' queueing at the community shop offered a chance for shoppers to catch up with local friends – and people were less inclined to visit supermarkets. The shop took on an extra paid manager, expanded its range of fruit and vegetables, managed to stock loo rolls, pasta, flour and yeast when others were not. The shop was also able to serve people who were shielding with online ordering and deliveries.
Local people responded generously. The shop's turnover more than trebled in April and May. In July, as restrictions were eased, turnover was still twice as much as last year and this is continuing through August and September.
With the increased turnover, the shop, which was set up to benefit the community, can now say thank you to everyone who has "shopped local" through lockdown and since.
Semley CofE school is installing a new library, the village hall needs more refurbishment and the St Leonard's church maintenance fund will be boosted.
All three causes have been hit by the difficulty of raising money during lockdown. Covid-19 restrictions also meant the village fete, which usually generates about £5,000 for local causes, had to be cancelled. The donations from the shop will more than compensate for the loss of fete income.
Pene Cairns, Chair, Semley Village Stores committee, said "This is what we always hoped to be able to do when we set the shop up. It is a wonderful way to say thank you to all our customers, new and old. I hope that everyone, especially the volunteers who keep the shop going, enjoys this reward for our efforts. We also hope that all our customers continue to support our shop and our community."