For many people during the COVID-19 crisis they've had to live differently, work differently, shop differently and think differently. Restricted travel has reacquainted them with the spaces, places and people on their doorstep, they've come to rely on a local shop or service and to value much more the availability of local fresh food and essential day-to-day provisions.
Recently we joined the Country Landowners Association, Happerley Kitchen Gardens and Fordhall Community Farm to discuss the growing demand for local fresh food and how farms and landowners can benefit from collaborating with their local communities.
At Plunkett we believe there's an untapped opportunity for community groups to work with farmers and landowners to create community-owned farms, kitchen gardens and orchards to supply fresh produce to their local communities.
We want to create partnerships between local food producers and local shops and pubs – so that everyone has access to high quality, locally produced food.
As the national experts in rural community business we work with communities every day to tackle the challenges they face and to meet their communities' needs. Our expertise in establishing and supporting community businesses could help create community-owned farms across the UK that would make a real difference to the local supply of food.
Working together we think we could help in three ways:
Connecting local farmers to our network of over 1,000 community-owned shops and pubs
Helping farmers with redundant land generate an income stream by subletting to food growing community groups
Helping landowners who no longer wish to farm, but who wish their farm to remain a farm sell to a community farming group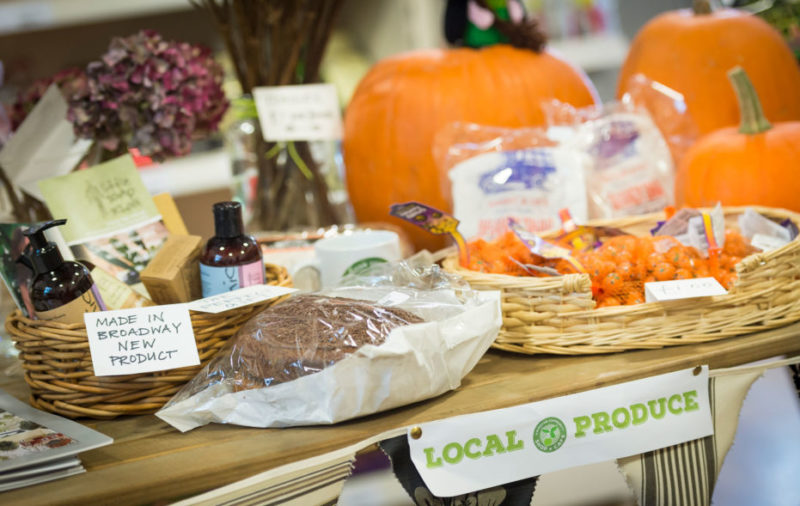 Fordhall Organic Farm – a small farm with a big heart
Fordhall Organic Farm, in Market Drayton, north Shropshire, is England's first community-owned farm following a high profile campaign in 2006. At the time over 8,000 people across the world supported the Hollins family to save their farm. Now owned by the community and still farmed by the family, Fordhall is a wonderful example of community spirit and organic farming – that demonstrates how small-scale farming, connected to the local community, offers a viable way of life for generations to come. Charlotte Hollins of Fordhall Farm explains: "We are incredibly proud to be community owned. We hope that our experience can inspire others to consider community- ownership and the benefits of working much more closely with your local community."
At Plunkett we'd love to see rural communities benefit from having access to or producing their own fresh farm food. If you're a landowner or community group thinking about producing local fresh food and need help and advice about setting up a rural community business we'd love to hear from you – email us at info@plunkett.co.uk.
James Alcock, chief executive of Plunkett Foundation