On Monday 10th October, a team of ten Thakeham colleagues will each be cycling 50 miles to raise money that will help fund Plunkett's work in supporting rural communities to set up and run community-owned businesses.
The route that Amanda, Tom, Matt, Matt, Mark, Mark, John, Charlie, Alex and Caspar will be taking will see them cycle between Thakeham's offices in Billingshurst and Wokingham. Along the way they'll be visiting three community businesses; Slinfold Village Shop, Wonersh Village Store and Shackleford Village Shop to see for themselves the direct positive impact community-ownership can have on a rural community.
Thakeham CEO, Rob Boughton said "I'm very proud of the team from Thakeham joining together to support one of our key charity partners, the Plunkett Foundation. Ride for Plunkett is a big challenge, covering over 50 miles on and off road between our two offices. It will raise awareness and vital funds for the Plunkett Foundation to continue their work supporting community businesses – the lifeblood of local communities, helping them tackle issues such as loneliness; where the different generations can come together working for the common good. Community businesses support skills and develop thriving communities, these are true to our values and very close to our hearts at Thakeham. Best of luck to all involved and please donate if you are able!"
Gemma Sills, Plunkett's Engagement Manager said "We are incredibly grateful to the team at Thakeham for supporting rural communities with their 'Ride for Plunkett' sponsored bike ride challenge. The community shops the team will visit along their 50 mile route are just three of more than 800 community businesses that Plunkett has helped in recent years. Thanks to Thakeham's generous efforts, even more communities will be able to benefit from Plunkett's guidance and support that will empower them to create their own community business. In addition, their invaluable fundraising will help ensure that Plunkett can be on hand to offer vital support to community groups over the coming months, as they face extremely challenging times in light of the current energy crisis."
To show your support to Thakeham's team 'Ride for Plunkett' challenge, please sponsor them by clicking here.
Find out more about how Thakeham is supporting Plunkett and the network of community-owned businesses.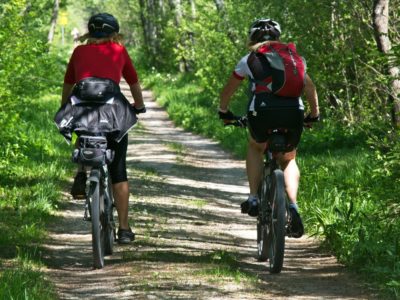 If you'd like to support the work of Plunkett by taking on a challenge event yourself, take a look at our Challenge Events page for a range of cycling, walking, swimming or hiking activities. Or, if you'd like to create your own bespoke challenge which incorporates community businesses, get in touch with us on fundraising@plunkett.co.uk and we'd love to help you create your challenge event.