About The Craufurd Arms Pub
The Craufurd Arms is a free house located in Maidenhead, a large town in the Royal Borough of Windsor and Maidenhead, Berkshire, on the River Thames.
The pub is prominently located on Gringer Hill, in a densely populated residential suburb, approximately one mile north of the town centre and mainline station.
Two years ago, The Craufurd Arms looked destined to become the latest pub to call last orders for the final time. It was put on the market in October 2016, prompting the swift formation of a community action group among the regulars who were determined to save their local pub.
In December 2012 the Golden Harp pub in Furze Platt (situated a mile north of the Craufurd Arms) was closed and re-developed into a convenience store. Tesco had secured a 20-year lease on the property without consulting the community as at the time it was not a requirement to do so.
The Furze Platt Action Group (FPAG) was formed to lessen the impact of the development on the Furze Platt Triangle Conservation area in which the pub was situated. Meanwhile, the FPAG registered The Craufurd Arms as an Asset of Community Value (ACV) with the Borough Council and in August 2016 the Council received a 'Notice of Relevant Disposal' from the Wellington Pub Company Plc. Within a week the Craufurd Arms Community Group was formed with the aim of bringing the pub into community ownership.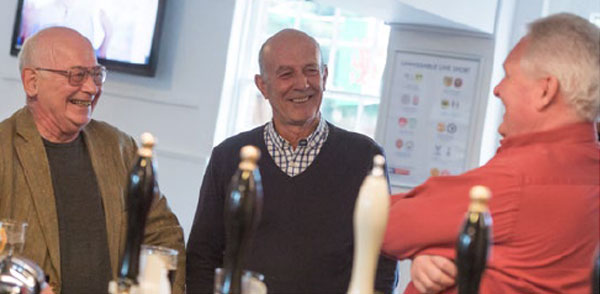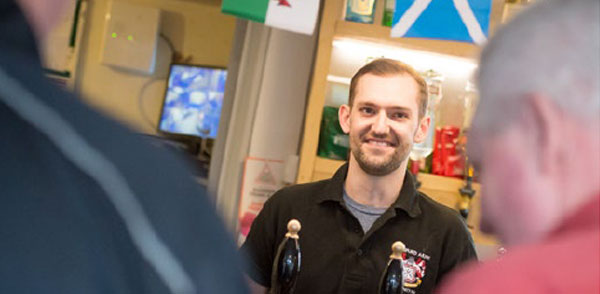 "As well as enhancing the social side of the business, additional work opportunities have also been created through employment, work experience and volunteering."
"Although the pub is situated in an urban setting, the Craufurd feels like a village local. There used to be six pubs in this part of Maidenhead and now this is the only one. The pub, which dates back to the late 1800s, has always been popular, but it suffered from under investment. Under community ownership we are investing any surplus into improving the pub, and with the support of well over 200 members, the pub is now more popular than ever.
We are very excited and proud to be another cooperatively owned pub in the UK and we are grateful for the support and advice we have received from the Plunkett Foundation. I am sure that without them we would not have been able to achieve our dream of bringing our pint-sized pub into community ownership. Buying the pub has helped to not only sustain the community, but it has also preserved a local asset and a piece of local heritage."

Mark Newcombe, Chairman of the Craufurd Arms Society Limited