About The Dog Inn
First and foremost The Dog Inn is the village pub – a place for people, to meet, relax and unwind. From the very beginning The Dog Inn has always aimed to provide a diverse range of services to the community.
The original plans included a coffee shop, an essentials shop and community rooms alongside the bar and the restaurant. Services that Belthorn had lost years ago have now come back into the village based in The Dog Inn.
However, there has been organic growth in new and diverse activities responding to demand from the community, and these have been added over the past couple of years. For example, some months after reopening The Dog Inn was approached by the church asking if they could hold services once a month. The village lost its last church over 40 years ago, and Sunday afternoons are generally quiet, so it was agreed that on the third Sunday of every month The Dog Inn community room would become the village church.
Even in lockdown, diversification at The Dog Inn is still happening. A mobile car valeting service started to pick up a few customers in the village, and the service now operates from car park on a Tuesday morning.
The great strength of a community owned pub should be that it is in touch with and responsive to the needs of the local community. Locally owned means local decisions can be made by local people. What any community needs will change over time, so diversification should be integral to the idea of a community owned pub.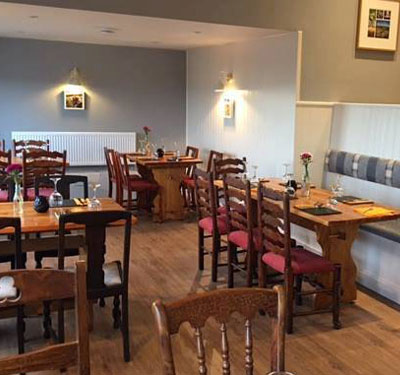 "The ability to offer small areas for the community to sit and enjoy the outside is very important, and the pub also wanted to offer space for grazing of horses and to hold chickens."