Plunkett has been able to help the café set up in an active place of worship with funding support from the Benefact Trust.
Christ Church Kensington Liverpool was built as an Anglican Parish Church in 1870 in a glorious Italianate style which has resulted in a Grade II listing from English Heritage.  Like many inner-city churches, it fell into neglect and was then illegally occupied for over a decade.  The Christian Gold Ministry came to the rescue in 2018 and reopened it as a place of worship. An upstairs room provides a space for worship but, despite a continuing need for repairs and renovation, the rest of the building is a lively community hub with classes, dance and music activities, social functions, holiday clubs and youth groups as well as a weekly food bank.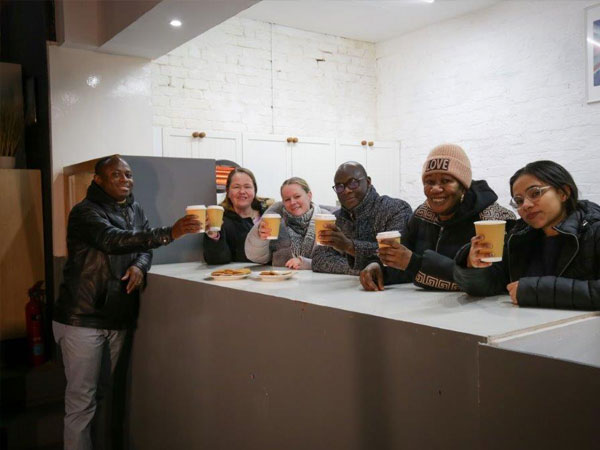 The church is part of a regeneration area which has attracted some national retailers and its neighbouring Kensington Library has undergone a £50 million refurbishment. It's an ethnically, culturally and economically diverse area – with a real need for a space that brings people together.
With its growth in popularity it now needs a kitchen and café, to support the events taking place but also to attract new customers from the local area, as well as visitors, attracted by a historic and architecturally interesting building, and users of the adjoining library. After a lot of local research and consultation, a small group was set up to explore the idea of a community-run café, located in the church building. A small book shop area would also be included in the plans.
The pastor of the church, Rev Samuel Sarpong, approached the Plunkett Foundation to enquire about grants for community businesses in places of worship. With the help of a Plunkett mentor, the group set to work on a business plan, recruiting people from the local community and businesses to a steering group, and drawing up plans for the project. The café will lease the area from the church and so will contribute towards the refurbishment of the building. It's expected that this facility will also attract more people to use the spaces in the church, bringing additional income.
The group was delighted to be awarded a £5000 grant from Plunkett, with funding from the Benefact Trust, and set to work converting an alcove into a kitchen and planning the layout of their café.
The café will attract a wide variety of people but comments from the consultation show that many users wanted somewhere that Black, Asian and other ethnic minority groups could feel a part of.  It will also welcome young people and hopes to offer work experience and training as well as activities, games and a meeting place.
Pastor Sarpong commented…
"This age group is one that has more stresses in society. These people receive stresses from their schools, from their jobs and maybe also from their families. They always need a place to take a rest or talk with friends, to express their emotions, and a relaxing atmosphere to hang out is kind of a very important thing in their lives."
While there is still a mountain to climb to restore the building to its former glory, the café will contribute to this goal.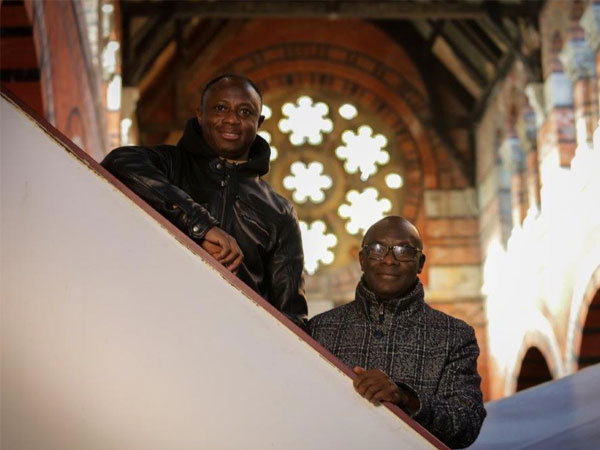 Plunkett Foundation business adviser Kate Harrison says…
"It was such a pleasure to work with this group – their enthusiasm was infectious. Local business people brought their experience and skills to the steering group. The ladies from the food bank made me welcome and gave me donuts! I can't wait to visit and enjoy a coffee in the new café."