About The New Inn Pub
Norton Lindsey is a rural hill top village located approximately five miles from the town of Warwick and about six and a half miles from the town of Stratford upon Avon. There are 326 residents in the village, with 19% being under the age of 18 and 34% being over the age of 60. Although a relatively wealthy village, social exclusion is a risk with its rural isolation.
In June 2016 Enterprise Inns put The New Inn, Norton Lindsey, up for sale on the open market and the doors of the pub closed on 22nd July 2016. Offers were received from property developers; however, no interest was forthcoming from anyone wanting to run it as a pub, so it looked as though the village would lose the pub, a historic landmark in the village, having been an Inn since 1750.
Fortunately, Norton Lindsey Parish Council had registered the pub as an Asset of Community Value (ACV) with Warwick District Council on 27th August 2013. As soon as the pub closed, the community used the ACV to their advantage, triggering an expression of interest and a six month moratorium. However, the ACV was due to expire in December 2016, which gave the village only five months to consult with residents, to make a bid and raise the necessary funds to purchase the pub.
The pub was purchased on 12th December 2016 and the doors were opened once more on 13th April 2017.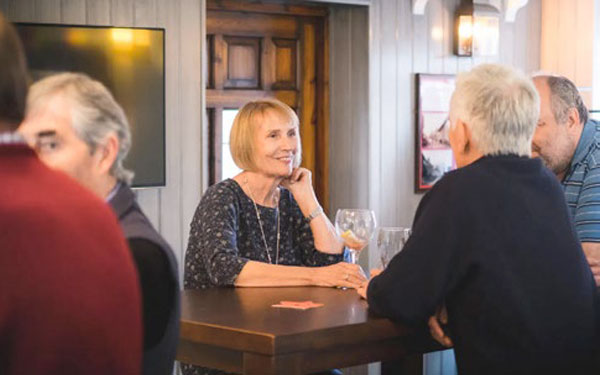 "The pub specialises in catering for families and a large team of volunteers have worked hard to create a fenced off 'enchanted' garden for the children."