The countdown is on for the Plunkett team with only one week to go until the community business sector converges on Austin Court in Central Birmingham for Plunkett's 'Facing the Future; Together' community business conference, sponsored by Bestway Wholesale, on Thursday July 6th.
Members of the Plunkett Membership Team did the final recce of the conference venue last week and came away buzzing about the informative and inspiring day that's planned. After a rather isolated couple of years of trading through the pandemic, there's clearly an appetite amongst community businesses to make the most of the opportunity to get together and over 120 people have already booked tickets from places as far and wide as Fife to Somerset, Gateshead to the Norfolk Broads.
Hannah Nadim, Plunkett Adviser, Director and Chair, The Fox and Goose (Hebden Bridge) Limited and Director, 241 Co-operators Limited says:
"The conference is a fantastic opportunity to meet with fellow co-operators and social enterprises and get an energy boost for the opportunities ahead.  Our organisations make a real and positive impact on our communities:  I'm really looking forward to getting involved in conversations about social impact and inclusion"
"I've been working with Plunkett for over 10 years now.  This is the first national event like this, and it's going to be brilliant. When you put loads of good people in a room at events like this, the best things that happens are those things that nobody planned – the conversations that open up new ideas because the right mix of people were chatting together. People's problems first get shared and a weight lifts because you realise lots of other people have the same issue too, and then, brilliantly, start to get solved  because someone in the room has a solution too."
Dave Boyle. Director. Community Shares Company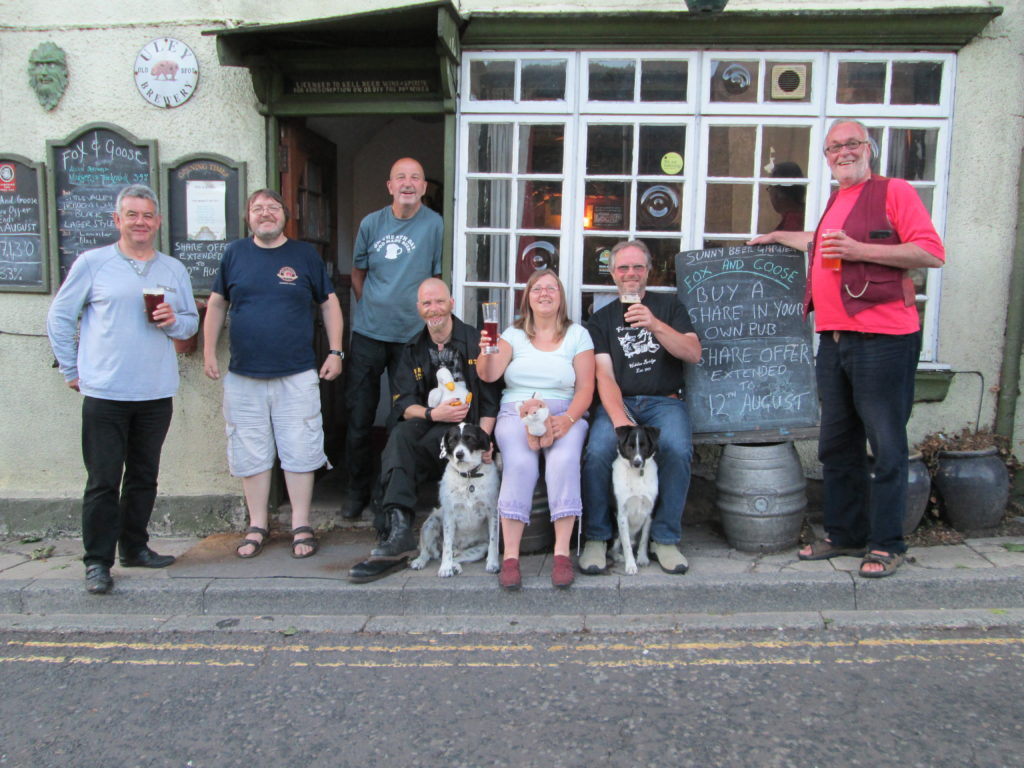 Many community business attendees are using the day as a team development opportunity and bringing a few members of their committee, staff and volunteers to the conference to ensure that, between them, they cover the varied workstreams that make up the day.
For those particularly interested in the personnel side of community businesses, the 'Investing in People' workshop stream promises to be particularly interesting. There will be a session on resolving conflict and creating good governance, as well as how to recruit volunteers and keep them engaged whilst bearing in mind the need for robust succession planning too. Vitally, businesses will also be helped to tell their stories of social impact in their communities – with communication comes interest…and investment! Delegates will also get to have their say about the most important topics they'd like Plunkett to highlight in their advocacy work, particularly relevant as politicians from all sides start to gear up for a general election in the next year.
For others who are more focussed on the finance side of things, the 'Finance and Fundraising' sessions will address a variety of relevant topics. From how to finance your community business to making the numbers stack up in a cost-of-living crisis, there will be presentations from expert Plunkett Advisors as well as social investors.  For any groups in the early stages of setting up their community businesses, the session on writing a successful grant application is not to be missed! And for those further down the road and already trading, there'll be invaluable advice on effectively managing your profits.
A Plunkett advisor agrees that the conference is a must for anyone who is interested in hearing about current trends: "I see Community Ownership as one of the biggest current trends in the country's social and economic structure. I expect to learn more about it from the experts and practitioners at the Plunkett Conference."
Interested in the bigger picture? The series of panels and interviews in the keynote stream are for you! Topics up for debate and discussion include making your community business more inclusive and leading the way on climate action. Speakers will also offer a view on the state of the nation in the retail and hospitality sectors.
I'm looking forward to hearing about the 'big picture' and 'the smaller detail' around community ownership – all at the Plunkett Conference; it's the 'one-stop shop' for community business.' Plunkett Advisor 
In addition to these sessions, there will be 1:1 advice from Plunkett advisors and an array of stands representing Plunkett 'recommended suppliers' – companies who really understand community businesses and can offer products and services, often at preferential rates, for Plunkett members.
With a few days left until online bookings close, and just a few tickets remaining, now is the time to book your place at this not-to-be-missed day. All Plunkett members get at least 20% off. Community Business Members save even more on group bookings; pay less than half the standard price for every additional ticket you book!
To secure your tickets today, please go to; Conference 2023 – Facing the Future Together – Plunkett | Plunkett Foundation
Facing the Future Together
If you are interested in finding out more about the community business movement, then why not come along to the only conference for community businesses from across the UK, happening in Birmingham on Thursday 6 July?
If you want to join the Plunkett team in Birmingham, we're running our first face to face conference in 4 years. We're really excited about the programme and look forward to welcoming supporters from across the community business movement. You can read the agenda and book your tickets via this link. Book now to avoid missing out!