Across the country community businesses have been proving their ability to innovate and be adaptable during the Covid-19 lockdown. Here is the story of a Shropshire community shop which helped the most vulnerable people keep connected and supplied over the twelve weeks that the shop had to close its doors.
"Over our twelve weeks of closure the shop has done its best to offer a vital service which has made a real difference to the lives of those living in our community, especially those who were most vulnerable."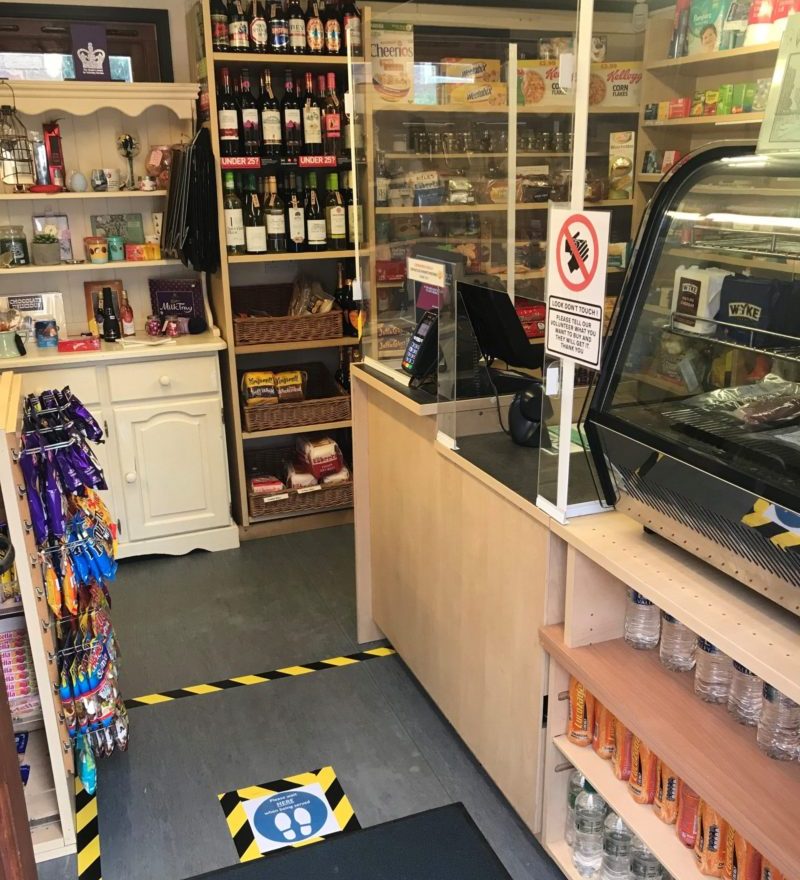 LOCKDOWN has presented an array of challenges for community businesses across the UK. In the Shropshire village of Tibberton the restrictions meant their community shop was forced to close its doors – but that was just the beginning of an operation which, fuelled by community spirit, introduced a successful home delivery service which ran for the next twelve weeks keeping residents' shelves stocked with essentials and importantly helping those most vulnerable in the community supplied and feeling connected. 
Tibberton Community Shop is a wholly volunteer-run shop in rural Shropshire, five miles from Newport and the nearest supermarkets. In 2017 the community received the Queens Award for Voluntary Service for establishing and running the shop as a community hub.
In March the shop's committee knew the way it served its customers would have to change to comply with the Government's new control measures. In three days, volunteers developed and implemented a Covid-19 Business Continuity Plan (BCP), with guidance from the Plunkett Foundation through its Coop funded Covid-19 Support. As volunteer numbers dropped with lockdown the committee took the enforced decision to close the shop to face-to-face trading from Monday 30 March.
Nick Greenall, Tibberton Community Shop Secretary, said: "That weekend's trading saw record takings. The BCP helped us overcome the C19 challenges, providing a logical checklist of items to work through to make the decision whether to: close, or continue limited training for newspapers and home deliveries, or stay open – which we could have done, being an essential store, if we could get screens in place; but we couldn't!"
Soon the shop's new delivery operation for 24 residents who fell mainly into the COVID-19 at risk categories of being elderly, isolating, shielding or otherwise vulnerable, swung into action. Newspapers and magazines were prepared for ordering, and for ad hoc customers to collect. Enough volunteers from the existing pool – social distancing prohibited pending new volunteers being adequately trained in safety – were willing to prepare and make daily home deliveries of items from the shop to customers who called the local helpline, established by another volunteer group. Orders called in by 4pm were delivered the following morning. Many customers received regular deliveries of essentials each week while the shop was closed.
Sandra Talbot, who coordinated the home delivery operation and did many deliveries herself, said: "I always knew 33 years of working in IT would come in useful one day. It quickly became obvious that we needed a centralised ordering system that could be seen by all those making the deliveries to customers and by those who were ordering in the basics of milk, bread and eggs from our suppliers."
Not one home delivery was missed – the shop was a vital lifeline ensuring those most in need of help and support in the community had what they needed to survive.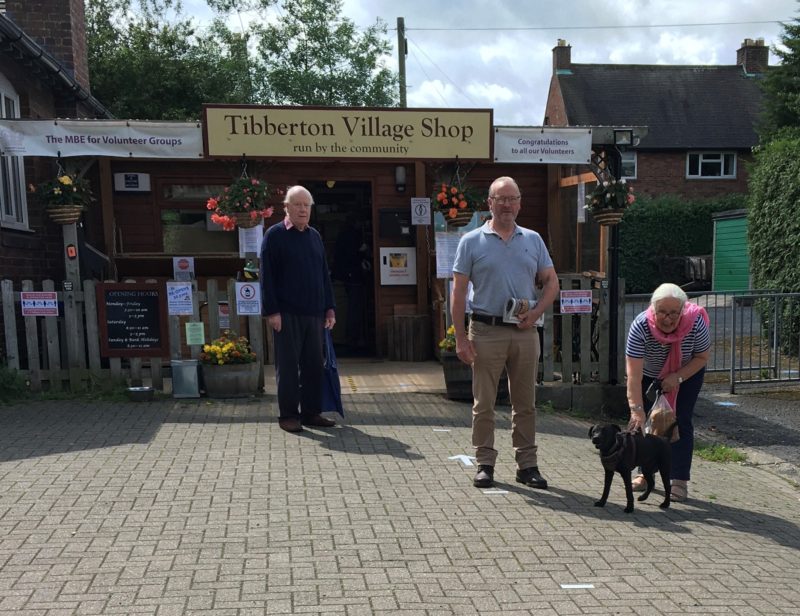 Reopening
In May the committee began to discuss reopening. The key was balancing the wish to open and being pragmatic about safety measures: "It was a tightrope act," said Nick. "The Government's 25 May guidance on 'Working Safely during COVID-19 for Shops' was a help, in effect providing another checklist to work to. But it also raised lots of questions."
All possible practical options were considered for opening the shop which the volunteers were consulted on. Many questions arising were answered through direct advice from Plunkett as well as guidance from a number of the webinars hosted by the charity in May and June on matters ranging from risk assessment to managing volunteers.
Nick added: "Plunkett's guidance was invaluable in helping to develop our C19 Business Continuity Plan, Risk Assessment and a Reopening Checklist of tasks needed to enable the committee to make logical, balanced decisions to close, continue limited trading and to reopen. The Plunkett community has also provided some ideas for the future improvements we can make."
The decision was made to reopen on 20 June using a "Cul-de-sac" model with protective screens, enabling solo volunteers working normal morning hours only, seven days a week. In four days the checklist of tasks was completed and the shop opened on time, with footfall and takings on a par with a typical good weekend before lockdown.
"Over our twelve weeks of closure the shop has done its best to offer a vital service which has made a real difference to the lives of those living in our community, especially those who were most vulnerable. If the community shop had not been here, lockdown would have been an even more difficult experience for many people."
"Our customers are now happy to be back and we're happy to welcome them back. We are meeting again." concluded Nick.
For more information on Plunkett's Covid-19 Support contact us directly via info@plunkett.co.uk  / 01993 810 730.