Hopkins Homes and the Plunkett Foundation have launched the Hopkins Plunkett Communities Scheme to support community businesses across Norfolk, Suffolk, rural Essex and Cambridgeshire recover and thrive from the effects of the Covid-19 lockdown.
James Hopkins, Executive Chairman of award winning winning East Anglian home builder Hopkins Homes, explains why it is more important than ever to support rural community businesses.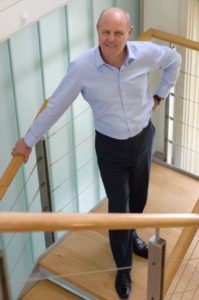 The coronavirus pandemic has made everybody take a step back and consider the needs and well-being of their communities in a different way. Hopkins Homes is no exception.
We run The Hopkins Charitable Fund and in 2017 pledged to donate more than £500,000 to groups across East Anglia over the next five years. During this period, we have seen first-hand the tremendous work these groups do day in, day out to support communities, often looking after the most vulnerable members of society.
Emerging from the coronavirus pandemic presents many new dilemmas for community groups and charities and they will play a critical role in rebuilding society. Hopkins Homes has reviewed its charity focus and been able to allocate donations to assist charities and community groups supporting those most at need during this very difficult time.
Today, we are proud to announce a partnership with the Plunkett Foundation to support community businesses across the region we operate in as they recover from this pandemic.
The Hopkins Plunkett Communities Scheme offers free support and the expertise from the national charity's network of advisors to help community businesses succeed.
We extend an open invitation for community businesses of all types across Suffolk, Norfolk, Cambridgeshire and rural Essex – including woodlands, farms, bakeries, pubs and shops – to apply for specialist advice and support from Hopkins-Plunkett at this most challenging time.
We will be announcing all information regarding The Hopkins Plunkett Communities Scheme at www.hopkinshomescharity.co.uk and you can get in touch by emailing info@plunkett.co.uk.
Together, we hope to make a real difference and ease the burden of recovery from this pandemic for many community groups.
James Hopkins
Executive Chairman, Hopkins Homes