How establishing the community-owned Anchor Tavern has created an amazing buzz on the Isle of Bute, Scotland.
When the idea for creating a community-owned pub in Port Bannatyne on the Isle of Bute began Jenny O' Hagan, who lives on the island, had no idea that she'd be involved, nor that she'd end up living above the chosen pub, becoming the licensee and meeting new friends for life!
"It's been hard work creating a pub owned by the community for the community – but I would do it all again!"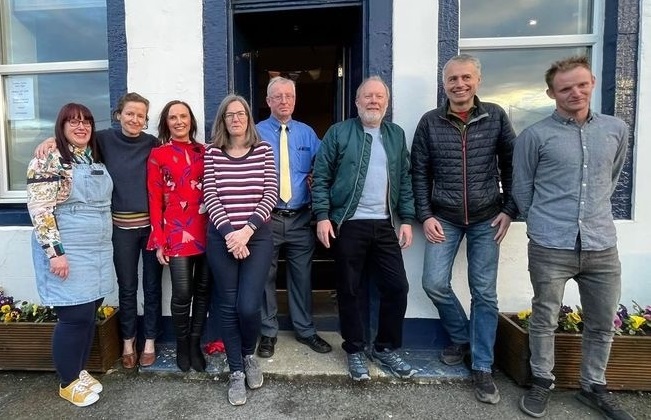 Jenny has been an accountant for many years and spends half her week living in Glasgow and working for the City Council and half her time in Port Bannatyne. She attended a community consultation meeting about the Port and soon realised that her business skills would be invaluable to the group, but that also her energy and love of making a difference to her community were essential too.
Jenny explains "Everyone on the committee had a vital part to play, we all worked well together and pulled together. It wasn't always plain sailing we had some tricky moments but then someone else would step forward and we were away again."
How the group started: The Anchor Tavern went up for sale after it was closed during the pandemic. It was the last pub in the village and proposed by Jon Sear, a local property owner, a small group of residents set up the Port Bannatyne Development Trust. The group aimed to find a community space that would bring people together and help revive the fortunes of the Port. They consulted the village to discover what people really wanted and with support and advice from the Plunkett Foundation they were able to form a plan, begin offering shares and within months the Anchor Tavern was re-opened as a pub and a community space for all. "We wanted a place that welcomed everyone, we wanted it to be a space for young people, to support local clubs and bring everyone together." Explains Garry Charnock one of the committee's volunteers.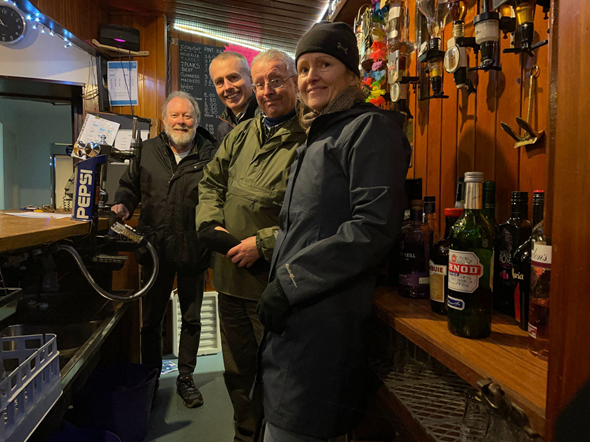 Raising funds: The Trust formed a committee of eight and raised more than £92,000 from community shares. "Seeing the pledges come in was really inspiring." Alongside a grant from the Scottish Land Fund the group needed to raise an additional £12,600 through crowdfunding to help with refurbishing the property.
Garry continues: "We were, and continue to be, totally bowled over by the support from the local community who live on the island or further afield.  But this wasn't just about opening a pub – we needed a social space for locals and visitors that will help breathe new life into the port.
One of our challenges was to raise money from a small number of households as we couldn't accept more shareholders from outside the area than those that live locally, however we'd seen the success of other community groups, such as the Old Forge Inn, in Lochaber, and we knew we had to give it a try."
Being #MoreThanAPub: Now the Anchor has weekly music jamming sessions, they're planning creative writing workshops and a variety of events the community really wants. They're also hosting a local Forestry Group with its own programme of wellbeing activities and intend to become a hub for cycling and walking trails. The Trust has been careful to complement other local businesses so that they can support each other.
Jenny added: "Buying and re-opening the Anchor generated an amazing buzz, it's lovely to take part in something so positive with its own unique purpose that has developed my skills and connections with new people."
"My advice to other groups is do as much research as you can, get a great mix of skills on your committee, meet and consult regularly and it's amazing what just a little village can do."
Garry added: "It's been an amazing experience we're incredibly proud to have 270 shareholders and have created amazing camaraderie at the same time."