Plunkett's community business manager Alison Macklin shares her advice on the importance of choosing a legal structure. 
I know its not nearly as exciting as deciding some of the other things about your community business but choosing a legal structure is one of the most important decisions your steering committee will make.
Choosing your legal structure will have a significant impact on key areas, including payment of tax, control over the business, legal liability and often having it in place is integral to getting a bank account sorted. It's critical that you think about how you want to structure your business at an early stage in your start up.
When you are deciding your structure you need to consider a variety of factors, including:
How the organisation will be funded;
Whether any profits will be distributed;
Whether the organisation will be controlled by voting members;
Whether the organisation will be charitable;
Plunkett offers a Model rules service for groups wishing to become a CBS (Community Benefit Society) where we guide you through the process of registration. A Community Benefit Society is regulated by and registered with the Financial Conduct Authority. A community benefit society is an organisations which give a broad membership equal stake and equal say in management and runs for the benefit of the community.
The Plunkett Model Rules have been designed for trading community businesses and cover everything from your Committee, your AGM obligations to how a Community Share Offer can work to raise money for your organisation. The good news is that if you are a member of Plunkett Foudnation you get a discount on the service.
To find out more about Model Rules and Community Benefit Societies contact alison.macklin@plunkett.co.uk or read our handy guides for setting up a new community business here. For training, workshops and networking for new and existing community projects visit our Training Hub.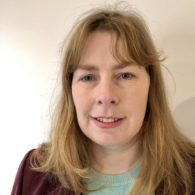 Alison Macklin
Community Business Manager, Plunkett Foundation
Alison has been Plunkett's Community Business Manager since March 2020 helping to set up the charity's Training Hub to provide training and support for new and existing projects. Prior to this role she spent fifteen years as Business Manager of an award winning community shop and café in the Wye Valley. She has also been one of Plunkett Foundation's Business Advisors for several years and has supported many shops formally and informally.