Church kitchen proves perfect place to bake community's daily bread
Coventry-based Chernise Neo has a passion for baking. When she talks about the mouth-watering cinnamon buns enriched with milk, butter and eggs – or the Middle Eastern-inspired lemon, almond and coconut sweet treats that she regularly bakes – her sheer enthusiasm and joy over the art of quality baked goods is clear.
So when Chernise was looking to develop what was her personal passion into a viable community business, one of the biggest questions she faced was – where could all this baking be done and on a much larger scale? She needed a flexible kitchen space that would enable large scale baking of her delicious artisan goodies, but still be affordable.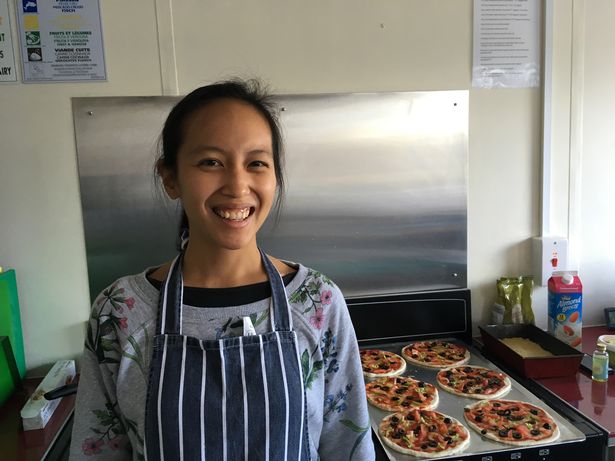 The solution for Proof Bakery, as the Community Interest Company (CIC) is now known, has been to locate in the kitchens of a local church. Today trays of freshly baked bread and other treats produced in the church's kitchen are being delivered across Warwickshire and the West Midlands.
Chernise approached a few possible locations before coming up with the idea of approaching local St Catherine's church in the Stoke Aldermoor area of the city.
"I was aware that churches were often busy on Sundays but could have time on weekdays when their facilities could be available," she explained.
"We have a business model where we don't need a shop front – all our orders are done online – and our bread is delivered. So we just needed space for baking."
St Catherine's were happy to accommodate the new venture. It meant that the Proof Bakery didn't need to worry about setting up a new kitchen from scratch – in their own premises – and all the extra and potentially prohibitive costs that would entail.
Chernise continued: "The church made space for us, we were able to add an oven and two mixers. I think it would have been incredibly unlikely that we could have started when we did without the church. It would have set us back nine to twelve months."
Despite the clear benefits for a community business trying to get off the ground, working in an active place of worship is not without its compromises. Chernise says the bakery must be flexible enough to work around the needs of others who also rely on the church kitchens.
"There are other groups that are not fee paying that need to be accommodated. I think we have certainly had to communicate, to give lots of warning when we are going to be in the kitchen – especially on a Sunday."
The bakery is a CIC limited by guarantee – which means there are no shareholders – but nevertheless its roots have always been firmly in the community right from the start, as Chernise explains: "We did talks and tastings at our community collection points – churches, cafes, restaurants and offices – to tell people about us. And quite a few market stalls as well, and of course getting the word out on social media and by word of mouth."
The community bakery supports the local area by offering training courses, supporting refugees to gain qualifications supported by Coventry Refugee and Migrant Centre (CRMC). The connection with refugees grew after a class at a supported housing project in 2017, where Chernise met Syrian women with baking flair who had left their homeland and were now living in her home city.
"The bakery is registered as a CIC because we wanted to demonstrate our commitment to being for the community and not-for-profit," Chernise explained. "It means we have a public way of saying that all of our trading surplus goes back into our mission of training and supporting refugees into work, and that we also want to make good bread accessible to as many people in Coventry as possible, whether that is through baking for Foodbank, or having bread collection points in lots of different locations and offering home delivery for paying customers. So yes, I think we probably are more connected to the community than other non-CIC businesses. There aren't any members, just directors in our structure, but we do have an advisory board and a senior management team within the bakery that consists of 50% refugee bakers and 50% regular non-beneficiary admin staff.
So how does working within a church kitchen work?
Chernise continued:  "We have monthly catch ups with the vicar at St Catherine's, Stoke Aldermoor, who represents the church congregation to us, to make sure that we are on the same page and that everyone feels they are listened to. In the past we have also had a tasting stall at the local Stoke Aldermoor Festival, which allowed us to listen to what the local community thought of our products."
Proof Bakery has shown what is possible by engaging a local community and working with local places of worship, and it's a path which Chernise suggests other fledgling community groups should consider.
"I think with the right church it can be an incredibly flexible, accommodating option," Chernise continued. "We have just expanded into second room in St Catherine's and they are not charging us while we settle in there. "My advice to others considering locating in a place of worship is be open, keep a constant conversation. Make sure you are keeping in touch – you need to be more proactive than you would with a landlord who isn't regularly using the building."
To find out more about Proof Bakery, including how to sponsor a loaf donation to their local Foodbanks, visit proofbakery.co.uk