Why a community-led approach is needed in Scotland and Northern Ireland – responding to food strategy consultations.
Over the past 18 months, the pandemic has brought into focus the weaknesses in our food system. Reliant on often long, global supply chains, our food system is vulnerable to disruption. As consumers, we have also grown more conscious than ever about the environmental impact of the food we eat. Even before the pandemic, the cost of living has been rising with families becoming reliant on free school meals, and farmers that produce our food struggling to make ends meet. There is growing public interest in growing and eating local food, to create a less fragile, fairer and more sustainable food system.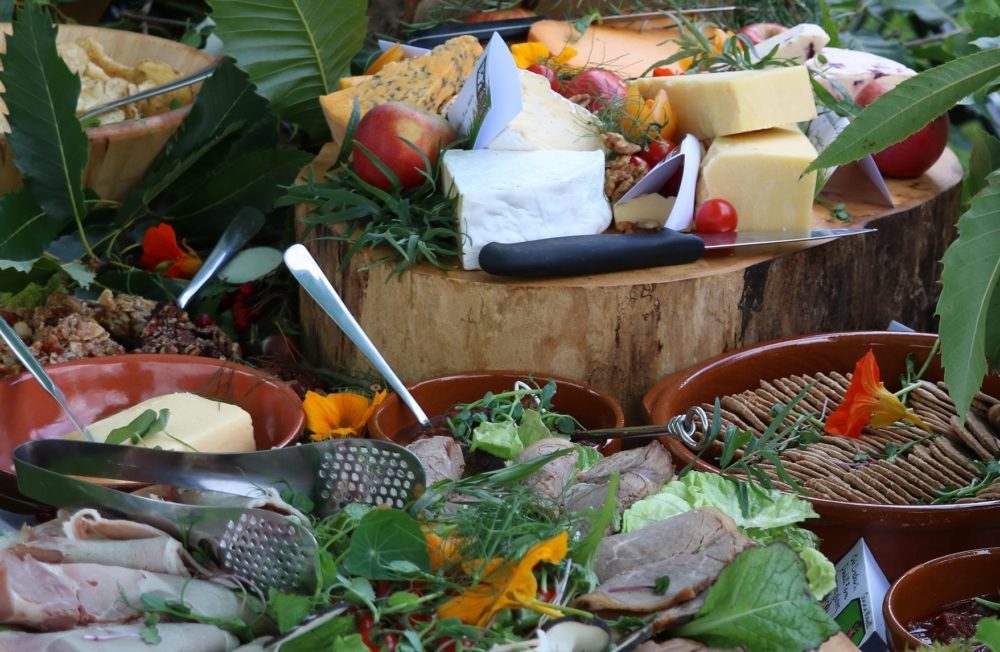 In light of this and in the wake of Brexit, policy makers are now looking for ways to re-localise the food supply chain. The devolved administrations in Scotland and Northern Ireland have recently held consultations on food strategies, to which Plunkett has responded highlighting the advantages of taking a community-led approach to reforming food production and distribution.
Having recently launched our own Community Food Strategy, we see huge potential for community businesses to take a central role in the Northern Ireland Food Strategy Framework and the Scotland "Local Food for Everyone" strategy. From our experience as a partner in the Making Local Food Work programme, we know that the community business model can make nutritious food accessible, affordable, and sustainable for all.
We were pleased to see that proposals by both devolved administrations acknowledged the multiple social and environmental benefits of supporting local food, such as tackling rural food poverty, improving education in schools, and lowering carbon emissions through shorter supply chains. However, in our responses we argued that more consideration should be given to community business as a solution that has enormous, untapped potential.
Expanding community retail and distribution businesses in Scotland
In Scotland, where there is already a growing community ownership movement, the consultation paper focussed primarily on the positive benefits of community-owned land for food production. Community ownership is regarded as a route to ethical and responsible land management, approaching food production using sustainable methods such as agroecology. Local accountability and involvement also means that community-owned land is an effective way of reconnecting people with food – where it comes from, how it is produced, and its seasonal cycles.
While community-owned land featured strongly in suggestions on reforming food production, community ownership did not feature in proposals around food retail and distribution. We commented in our response that more attention could be given the benefits of other kinds of community-owned businesses, such as shops and farmers markets, which connect food producers with customers. In our 'Better Business' research, we have found that 100% of community shops stock local products, and are well connected with local suppliers. We pointed to examples of community retailers, like the Community Carrot in Dunbar, who tackle food poverty and reduce food waste, while also offering a community space for cookery classes and affordable access to essential, locally produced groceries.
Growing the community ownership movement in Northern Ireland
It was not surprising to see that community ownership did not feature in the draft Food Strategy Framework for Northern Ireland, given that there are only a small number of community businesses recorded. However, in our response we pointed to examples of food businesses, such as the Jubilee Farm, which are successfully owned and run by communities.
The draft framework outlined six priorities: improving health and wellbeing; sustainable economic prosperity; building a food conscious society; protecting and enhancing natural resources; food education; and introducing appropriate emergency contingency plans across the supply chain. In our response, we drew attention to the opportunities for community-led food production and distribution to achieve many of these ambitions in a single business model. Community businesses can boost the local economy, create employment, build a more resilient food system through shorter supply chains, and to provide a responsible business model for growing, transporting and selling food sustainably. In the future, we would like to see community rights legislation introduced, similar to the Community Empowerment Act in Scotland, to enable the number of community businesses in Northern Ireland to grow.
If you have any questions about our Community Food Strategy, or would like to request a copy of our responses to the above food strategy consultations, please contact Georgina Edwards, Policy and Research Manager via georgina.edwards@plunkett.co.uk. We are always looking to showcase examples of the amazing work community businesses are doing to make local food more accessible, affordable and sustainable – please feel free to get in touch with Georgina to share your stories.
For further information about Plunkett's policy work, please contact:
Georgina Edwards, Policy & Research Manager
Twitter: @Gina_Plunkett