New research undertaken by the Plunkett Foundation finds that improved community rights, flexible funding and support could help more urban communities realise their ambition of taking ownership of their local pub, breathe new life into neglected buildings and transform their neighbourhoods.
The number of community-owned pubs has grown rapidly in the last 20 years, with 147 new now trading across the UK. However, only 22 (15%) of these are based in urban areas and the new research, funded by Power to Change has looked at why this is and made recommendations on how to support more community-owned pubs to open in future.
You can down the research report via this link.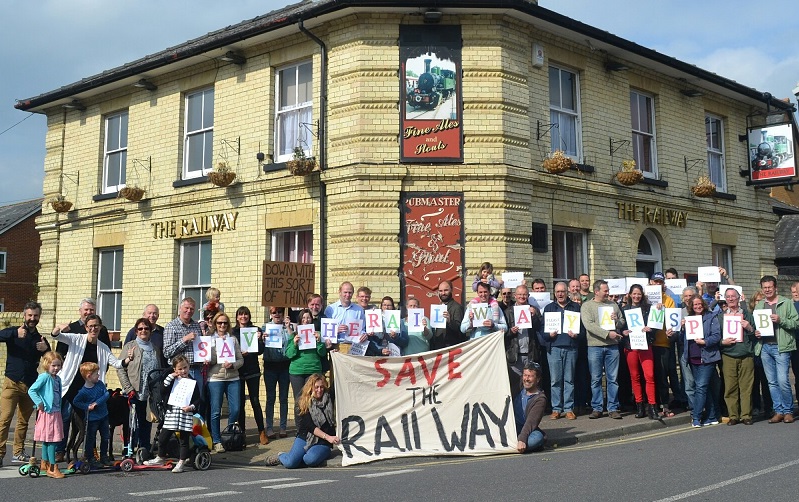 The research revealed that the most common reason for a community pub failing to reach trading status in an urban area was private competition for the purchase of the pub building. This was the case for 52% of more than 200 urban communities that had contacted Plunkett Foundation for support. The second most common reason was the inability to raise the required finance to purchase the pub, with some pub buildings fetching up to £950,000 on the open market.
As one member of a community campaigning to save their pub put it, "We need a Right to Buy, not to try". The research recommends introducing a Community Right to Buy, as already exists in Scotland, in England, Wales and Northern Ireland to allow communities first refusal on registered pub buildings and other community assets when they come up for sale. Even when funding and support is provided, without such a right the community will ultimately fail in their attempts to buy the pub if they encounter an unwilling seller.
Providing access to dedicated funding (both revenue and capital) and support will help more urban communities take ownership of their pub. In deprived areas and communities with less social capital, the capacity of local residents to get involved in the project appears to be an issue. Community pub projects are often led by a group of dedicated volunteers and it requires sufficient time, confidence and knowledge to achieve their ambitions. Even where individuals are highly motivated, finding time outside of work or even having to take unpaid time off work to progress the project is an obvious barrier for some. The research recommends including an option in future funding programmes to provide revenue support for training and paid project manager positions to 'buy in' additional capacity in communities who are most in need.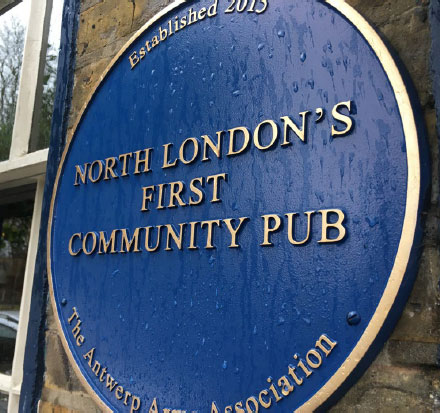 The research also revealed that greater flexibility is required in match funding schemes, such the UK Government's Community Ownership Fund. Where pub buildings can fetch over £500,000, and in places with a lower than average household income, raising the required finance (as match funding) is an enormous challenge. More than 50% match funding may be required in some cases, where the community is unable to raise half the asking price of the pub building. Additionally, substantial funding may need to be made available at short notice, for example when a building is due to be sold in a matter of weeks.
Beyond a Community Right to Buy and flexible funding, tailored support at every stage of the project is a key ingredient for success. Many community pub representatives highlighted the value of business advice, peer learning and mentoring, without which their projects might not have succeeded. This was clear when, as part of Plunkett's More than a Pub (MTAP) programme, which ended in 2021, the chances of success for community pub projects increased from 1 project in 10, to 1 project in 3 when groups accessed bursary funding and adviser support. This success rate rose to 100% when groups successfully applied for the full £50,000 loan and £50,000 grant package provided by MTAP. The research shows that, when the right support and funding is provided, communities can succeed in overcoming obstacles to take ownership of their local.
Despite the considerable challenges involved, the report offers insights into what the 22 existing urban community pubs have achieved and the benefits they now offer to their communities. Community pubs can rebuild the social fabric of a place by offering a place to meet, as well as by being 'more than a pub'. This means providing many other benefits to local people such as affordable meals, children's activities, club meeting spaces, community gardens, bike repair sheds, dementia cafes, and pop-up health surgeries. Community ownership of a pub can restore a feeling of pride in place, and allow people to transform a closed business into a thriving community hub.
aaaa