Plunkett – Benefact Trust support extended until the end of 2023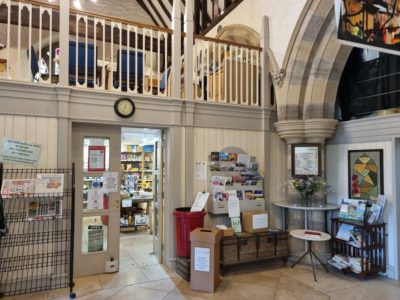 Plunkett is delighted to announce that Benefact Trust has extended its programme of funding until the end of 2023 enabling us to continue offering free business support and grants to help community groups and active Christian places of worship across the UK to explore co-location.
Wanting to maximise the support we have available in this additional year and taking on board feedback from the early stage groups we supported over the first two years of the project, Plunkett has added two new resources to the suite of tools available on our website. These resources aim to answer some of the questions that commonly arise when exploring co-location.
Written in collaboration with the Diocese of Hereford and the Historic Religious Buildings Alliance, the first resource is a glossary covering some common terms used by places of worship which we hope will be helpful for those from outside the faith community.
The second resource is a guide for those within the faith community who may be looking at ways to involve the wider community in their activities, or who may have been approached by a community business keen to explore co-location. It addresses some of the questions that will come up when exploring having a community owned business running from within a church or chapel.
For more information about co-location or to find out how to access our free business support and grants, please call or email our Community Business Team on 01993 630 022, info@plunkett.co.uk