The UK hospitality industry provides around 3 million jobs and generates £130 billion, resulting in £38bn in taxation. However, unlike the Arts or Sports, there is no dedicated Minister for Hospitality. In light of the increasing challenges faced by the hospitality sector during the pandemic, there are now calls for such a Minister to be instated.
As an organisation representing community pubs, Plunkett has made repeated representations alongside other partners such as CAMRA, BPBA, SIBA and BII to the government calling for sector-specific support, which such a ministerial position would provide. Despite their investment of millions into creating COVID-secure spaces for their customers, pubs have faced restrictions, such as the 10pm curfew and the banning of takeaway of alcohol sales, which lack an evidence-based approach and have had devastating consequences. Blanket restrictions and support schemes are in danger of overlooking the specific needs of this industry, which is one of the hardest hit by the pandemic.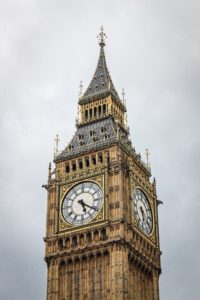 A petition calling for a Minister for Hospitality has gained over 200,000 signatures. The petition asked that "a Minister for Hospitality be created for the current, and successive governments", in order to liaise with industry representatives, encourage investment and tourism back to the UK, and listen to concerns on taxation and legislation.
The petition was debated last week at Westminster Hall. You can watch the full recording here.
We support the following arguments for a Minister of Hospitality, made by the speakers last week:
The sector employs millions of people and is very diverse; it needs sector-specific, tailored support

The Government has failed to provide this support sufficiently, taking knee-jerk reactive measures which were not evidence-led, such as the 10pm curfew and banning takeaway alcohol sales from pubs, but giving supermarkets and off licences an unfair advantages.

The Government cites the Eat Out to Help Out scheme as sector specific support, and while all support to date is appreciated, the blanket one-size-fits-all scheme did not target businesses which were struggling – it helped big high street names in the same way as it would the village pub
Additionally, the short-sighted scheme may have accelerated a second wave which led to the rollercoaster of measures and changes in restrictions experienced in the final months of 2020. Hospitality needs forward-thinking measures, not short-term responses.

Hospitality needs sector-specific understanding when it comes to introducing COVID restrictions. It is understandable that the Government does not give much warning before lockdowns, but the lack of warning means that restaurants, pubs etc. have to throw away large amounts of perishable stock and lose money. Clothes retail, for example, does not face the same issues. Hospitality has been disproportionately affected by restrictions and closures.

A Hospitality Minister would had sector-specific understanding that would prevent confusions around new COVID measures, such as whether a scotch egg constitutes a "substantial meal".

If the hospitality industry suffers, it has knock on effects down the supply chain, and indirectly for other businesses (e.g. cleaning services, breweries)

Hospitality requires cross-departmental actions from the Government. It is not like any other business, and "falls between the gaps" between DCMS and BEIS. The Minister position would be in place in both these departments.

The cross-departmental nature of hospitality is something that we at Plunkett have experienced, not only in our conversations with BEIS but also with MHCLG and DEFRA.

Pubs are not "just" a business. They play a vital role in combatting isolation in rural communities, and at Plunkett we have seen how many pubs diversified their services into deliveries, takeaways and online events to keep supporting local residents. Hospitality is an adaptable and resilient sector, given the appropriate support.
There are no apparent arguments against the idea for a Minister for Hospitality. Wide agreement was reached at the debate that a seat at the table is urgently needed for hospitality.
The government's response acknowledged the above points, but was light on commitment to any further action.
Plunkett will continue to press for tailored support for hospitality businesses, because we have seen first-hand the value that they bring to their communities, particularly in rural areas where other areas are lacking.
For further information about Plunkett's policy work, please contact:
Georgina Edwards, Information Hub Manager
Twitter: @Gina_Plunkett