Plunkett's Membership and Training Team, recently attended the National Convenience Show at the NEC, Birmingham, and were able to attend some interesting panel discussions on the state of the convenience retail sector in the UK.
Laura Olver, Membership and Training Manager reflects on what she heard; picking up on an acknowledgement of some real challenges, but, looking ahead, a unanimous feeling of optimism, particularly for rural convenience retailers.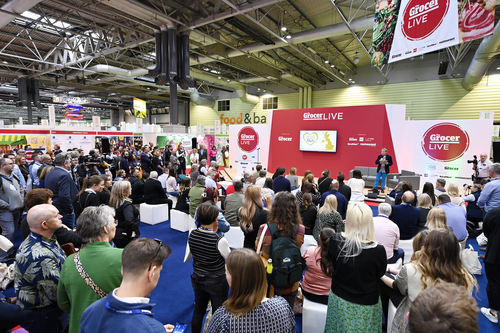 Laura said: Clearly, convenience retailers are under more pressure than ever – wages, product and utility costs are rising – and shoppers are cutting back and trading down so margins are being squeezed. Looming regulation on deposit return schemes and high fat/sugar/salt products was seen as concerning for some and, particularly in urban areas, the reliance on online purchasing and ultra-fast delivery services could re-define 'convenience'.

But crisis has taught the sector resilience! It's weathered Covid 19 and there's hope that factors behind the cost-of-living crisis (such as inflation and product supply challenges) are easing, which should leave retailers able to finally concentrate on really knowing their customers well, serving their needs, and building loyalty. Covid 19 forced the sector to display real agility in adapting the model to serve in a very different environment – and if this agility can be continued with a true focus on customers, convenience shops can cement their place at the heart of communities.
Laura's reflections offer an insight to a sector starting to move beyond the pandemic, whilst mitigating the ongoing challenges as a result of the cost of living and energy price crises.
In response to the current operating environment, Plunkett continues to provide access to our FREE advisory support service for any businesses reviewing their operations at this time. Also our online appraisal tool is available to help businesses self-appraise their performance, and receive a bespoke report with recommendations for their ongoing operation.
We are here to support the movement and we want our members and the community business sector to feel that they can come to Plunkett and be reassured that support is available to help them at this time.
Get your tickets now!
In line with our ambition to support the whole community business movement, we are really proud to be running our first face to face conference in 4 years in Birmingham on Thursday 6 July 2023. The Face the Future Together event will be packed full of content  for community businesses and supporters our sector.
With stories of impact from communities, 8 fantastic workshops, 4 amazing panel discussions and a key note speech from Farmer and TV Presenter, Adam Henson this is an event you are not going to want to miss.
You can find out more about the event and book your tickets via this link.