Adding the pub to its existing community-owned shop the residents of Gartmore have secured the future of its vital local services
Once a drover's pub, there has been an inn at the site of the Black Bull in Gartmore since 1740. It became a popular stopping-off point for tourists in the 1800s but in the 1950s, faced an era of decline. In 2019, the pub was purchased by the local community and has been lovingly refurbished into a pub, restaurant, B&B and community hub.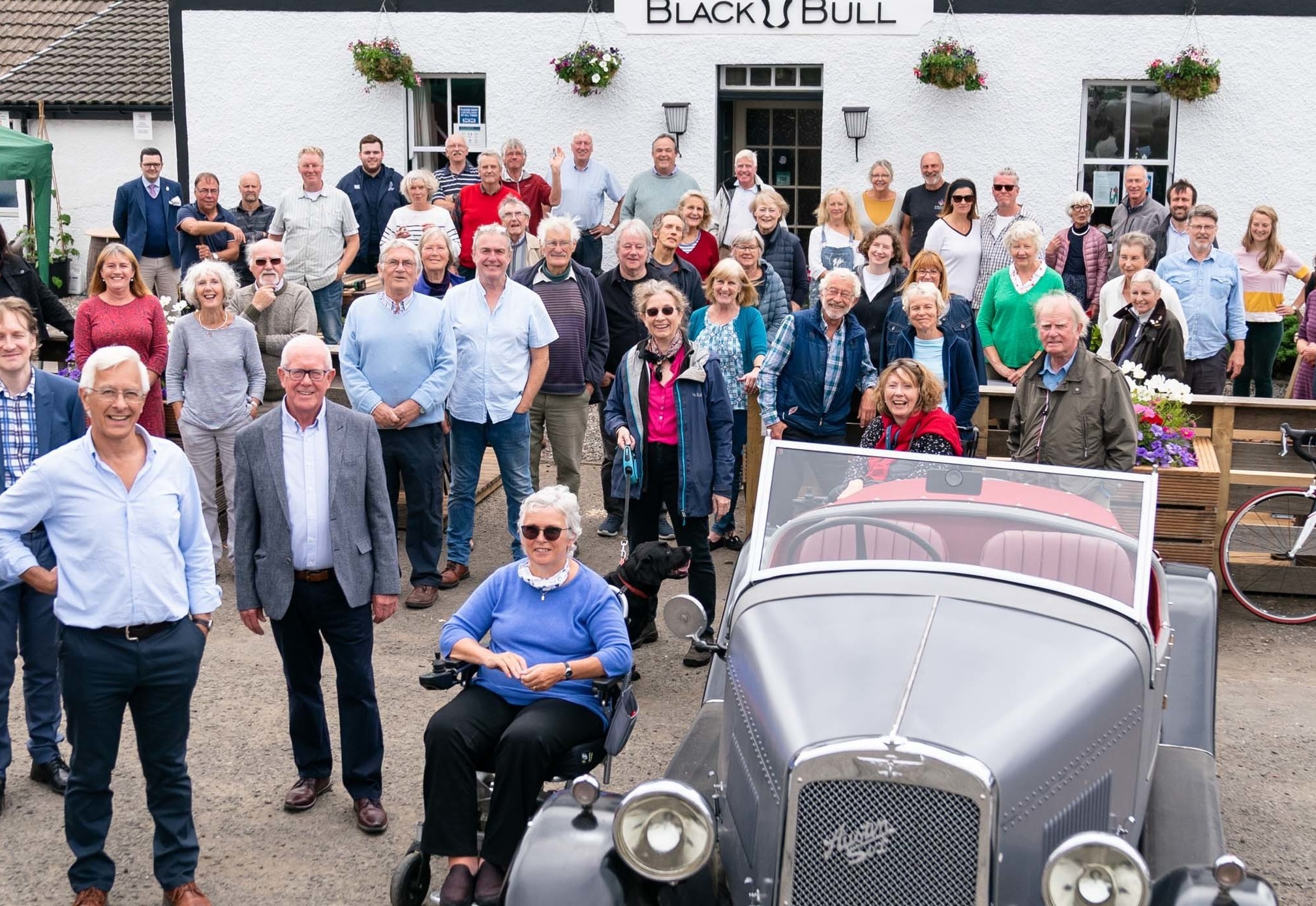 Combining a professional chef and passionate volunteers the Black Bull opened in September 2019. As COVID-19 restrictions were imposed in 2020 the Black Bull was able t offer a takeaway service from their professional chef and with a volunteer taking orders and providing admin support. Whilst the pub remained shut its volunteers swung into action renovating and decorating their bedrooms for B&B accommodation upstairs.
Peter Sunderland, one of the founding committee members, said; "Over the period of restrictions the renovations gave people a purpose. Some of the village had never seen the rooms above the bar and wanted to help paint and decorate them to create another avenue of income. Amazingly we probably had 100 volunteers that helped us restore them and it has given everybody a sense of achievement and a stronger connection with the Black Bull."
Successful fundraising:
The Black Bull has 275 shareholders and raised over £72,000 through its community share offer. The support of its community helped to secure a grant of £217,500 from the Scottish Land Fund.
Peter added: "21 years ago we nervously took on the shop and post office and despite all odds we have continued to successfully trade. The Black Bull is at the heart of village life and essential to the wellbeing of the village.