The Plunkett Foundation is delighted to announce that the charity has been awarded a grant from The Hobson Charity in support of improving rural livelihoods through the development of cooperative and social enterprise (community business). The grant will help support the continued running of our Salesforce CRM and the online community business appraisal tool.
The Hobson Charity, founded in 1985, is the Hobson Family's grant giving charity, originally founded by Sir Ronald Hobson, KCVO who was a British entrepreneur, business-owner and dedicated philanthropist. The work of the Charity continues today with the same enthusiasm under the chairmanship of Lady Hobson, Sir Ron's wife. She is supported by four trustees, all of whom are family members.
Recognising that many businesses are working hard to mitigate the impacts of the cost of living crisis, whilst still recovering from the effects of the pandemic Plunkett launched the "self-appraisal" tool last year to help businesses review their operations at this time, Plunkett's online business appraisal tool, which is available to members, creates a customised report of recommendations based on a community business's self-assessment of their strengths and weaknesses.
The appraisal tool analyses seven components of a community business's operation in addition to evaluating its performance against other businesses, covering; governance, the business, people, mission and finances. Community businesses receive personalised advice, an action plan, access to bespoke guides and resources, and offer of support from Plunkett's dedicated advisors.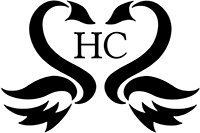 Claire Spendley, Plunkett's Head of Community Business commented: "We really appreciate the support of the Hobson Charity and are delighted to have been be awarded this grant.
Plunkett launched our appraisal tool in 2022, to provide even more business support to our members. We advise businesses to complete the report and action plan annually before their Annual  Meeting so they can compare their progress with the rest of the community business movement. The committee can also use the report to share updates and insights with their members and supporters too.
The information collected through the appraisals is also incredibly important to us, as it helps us to identify trends, areas that require additional support, and ways we can better assist community businesses. The insights are also used in support of our policy and advocacy work representing community businesses in all four UK nations.
With Plunkett's support, many rural communities have successfully set up a community business and succeeded in creating innovative, inclusive and impactful spaces at the heart of their community"
If you are interested in finding out more about community businesses, and the support Plunkett Foundation provides, please get in touch via our helpline on 0845 5571469