Plunkett research carried out in 2022 reported that 21,000 people were volunteering in community businesses. At the end of the 38th annual #VolunteersWeek, we would like to say a huge thank you to all the volunteers for all the great work that they do in our communities. Volunteers can motivate and inspire us in many ways, which is a great way to celebrate and recognise all their efforts.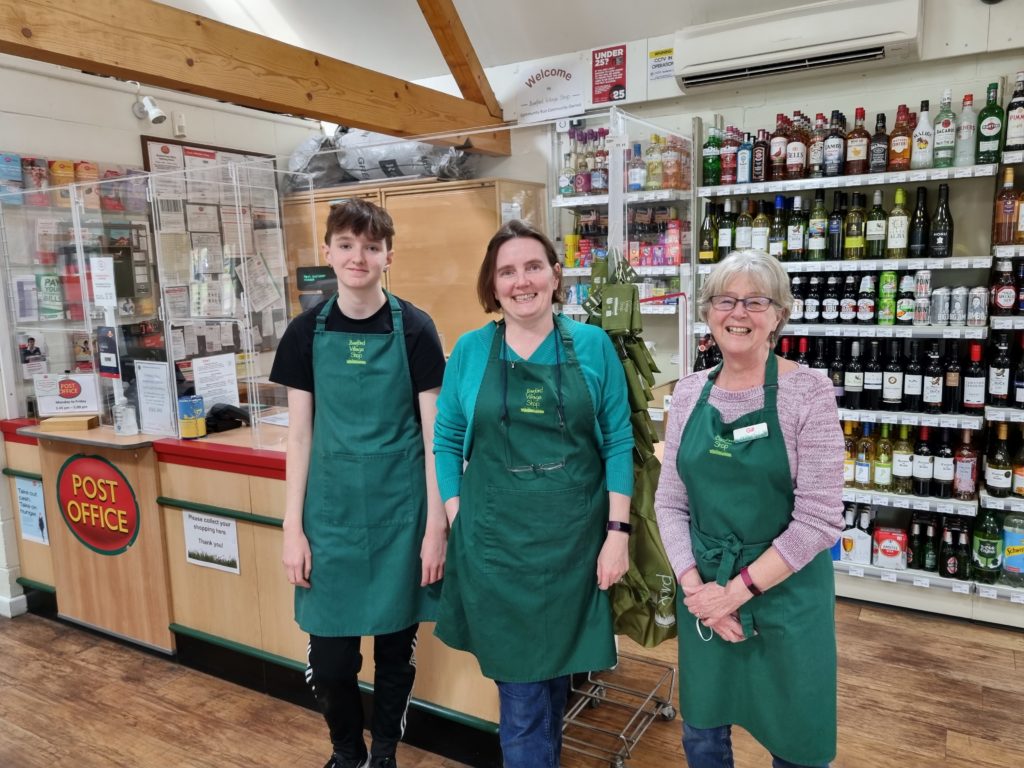 To find out more about recruiting volunteers or receive support please contact info@plunkett.co.uk or 01993 630022
The theme for Volunteers' Week 2023 is 'celebrate and inspire'. This year, we want to highlight that there's never a 'typical' volunteer. Having volunteers of all ages and from all walks of life is incredibly important.
In the past year we have seen some fantastic examples of young people engaging in social action as volunteers in community businesses as part of our #IWill project, funded by Dulverton Trust. These young volunteers have developed character and confidence, and experienced higher levels of wellbeing that have helped improve their mental resilience. They have developed vital skills that will support their future and community businesses across the UK have benefited from their energy, ideas and capacity to create positive change. Find out more about this project here.
a
Every year Plunkett hosts events, both online and in–person, to support volunteers and community businesses and the huge range of ways in which volunteers give their time.
In July, the community businesses movement will be gathering for the first time since 2019 at our "Facing The Future" conference in Birmingham to learn from each other and share knowledge and experiences. Donna McArdle, Adviser for Plunkett Foundation will be facilitating a workshop to help businesses understand how to recruit volunteers, attract a more diverse range of volunteers and keep them engaged. Volunteers are the lifeblood of every community business so if you'd like to find out more about this workshop, our conference agenda and how to be a part of this inspiring movement click here
Join us to celebrate volunteers and share your stories with us! By celebrating your current volunteers you can encourage people to be the change they want to see and inspire others to find out more. #VolunteersWeek #Combiz #Combiztogether