Head of Community Business, Claire Spendley shares an update from the Community Business team following announcements made at the AGM
In our 2022-2026 strategy, we articulated an ambition to provide a first-class 'universal' service for community businesses throughout the UK – ensuring that Plunkett had sufficient resources to meet the support needs of community businesses of all types, at all stages of their journey – from setting up to trading successfully – and across all areas of the UK.
As well as focusing on the important work of saving assets under threat, we committed to focusing resources on the creation or enhancement of innovative, impactful and inclusive spaces through community business.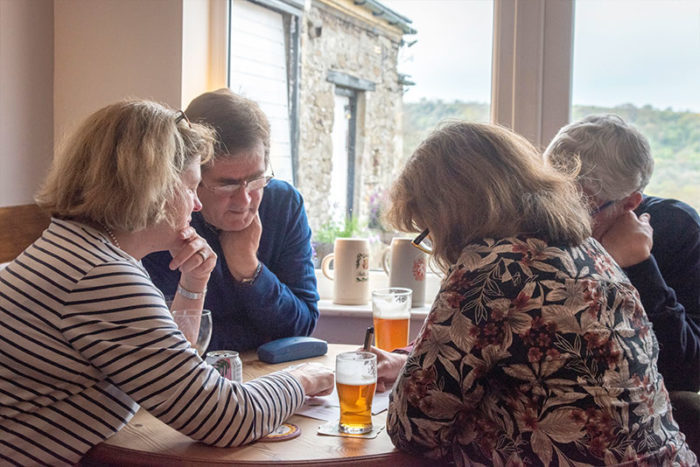 As demand for Plunkett support from communities across the UK increases, we've also changed the way that we assess and prioritise funded support to community groups. When you apply for advisory support from Plunkett, you'll now be asked a series of questions relating to the impact your community business is making, or intends to have, on your local community. These questions will focus specifically on the five priorities we outlined in our strategy – so we'll be asking how your community business will:
Provide a wide range of services and amenities that communities value and need

Stimulate the local economy through localised supply chains

Create access to employment, training and volunteering opportunities

Tackle climate change through the delivery of environmentally sustainable initiatives

Promote equity, diversity and inclusion by creating safe and welcoming spaces for all
Community businesses that can demonstrate an intention to increase their impact through these five priority areas will be offered additional support to help them to achieve those goals. Through Plunkett's website and Member Hub, you'll also see more resources, webinars and case studies focusing on these five priority areas – including more materials published in the Welsh language – to inspire and encourage community businesses to think about how they can improve the lives of people in their communities.
The more I speak to Plunkett members and hear their amazing stories, the more I believe in the potential for community-owned enterprises to make a real difference. At Plunkett, we're hopeful that by having conversations with groups about social and environmental impact as early as possible, more communities across the UK will think about how their community business can help to address other issues in society.
For more information about Plunkett Foundation's new universal community business service please visit the 'How we Help' page on our website.
To access advice and support for your project or community business now please contact us via this link.